Some Game Room Shots:
Not the best photos I have, but I've been asked for some overall of the game room and machines.
Update 3/8/02 - These photos were taken almost a year ago, the lineup has changed somewhat since, I've noted the changes in the text...
Here is my line up of Steve Richie machines; Black Knight (since traded for a TZ), High Speed, Firepower and Flash: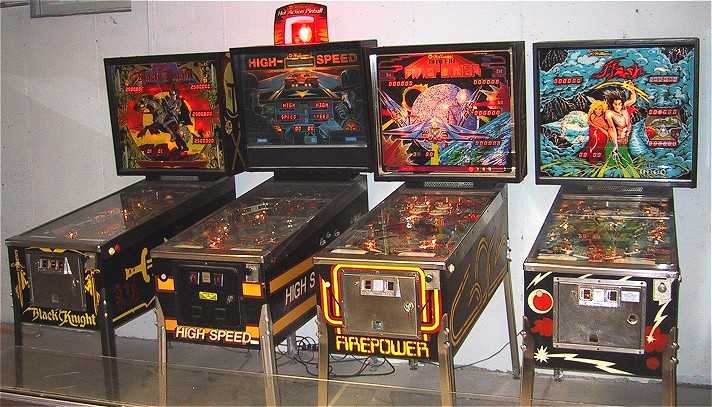 A more recent shot of my daughter and her cat playing High Speed. My friend Alan is attacking Firepower in the background.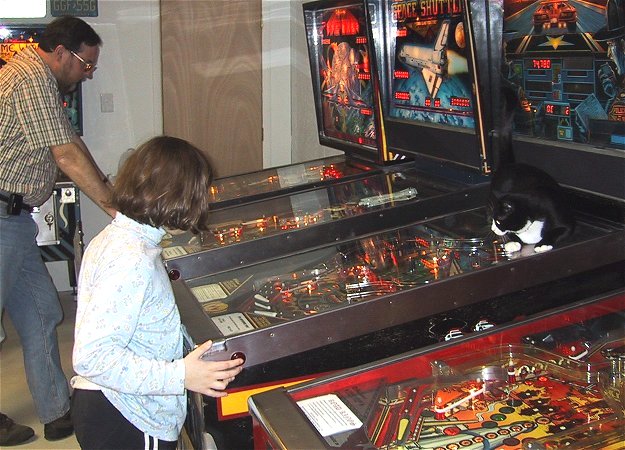 Bally's Captain Fantastic (1976), Williams Flash (1979) and Williams Time Warp (1979). Its flash back time!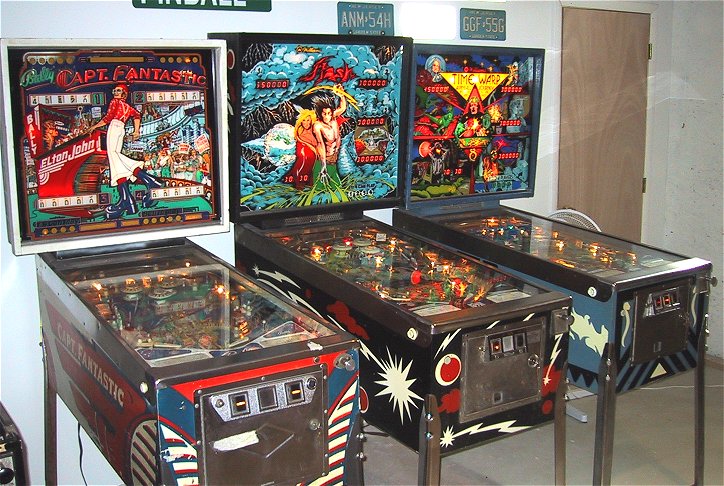 Looking in from the other direction, is Gorgar (now located in CT), Bally Captain Fantastic and Williams Road Kings (1986).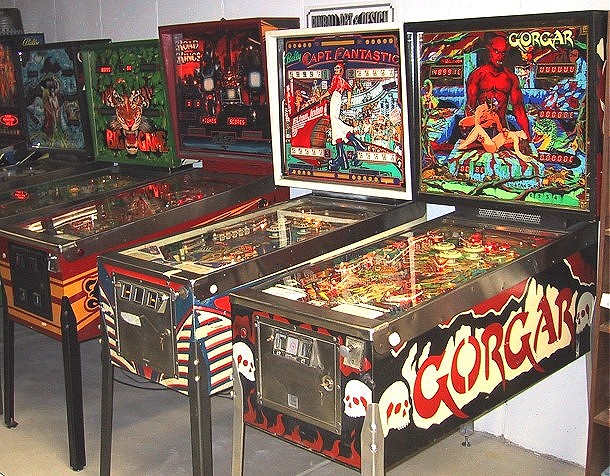 A truly terrible picture, I promise to get a better one soon! If you can make anything out in this mess, there is Gottleib's Bronco (1976) and Masquerade (1966). I got the Masqerade for a song because the cabinet had been stripped and stained! It will be repainted in the near future... (Both of these games have been sold)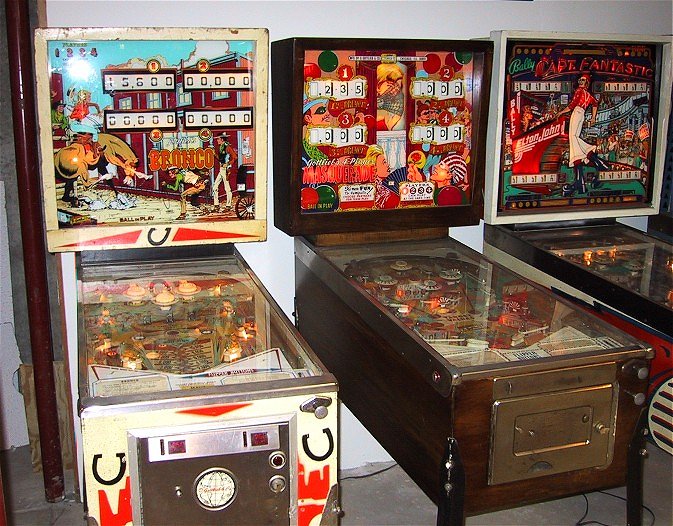 Rounding out the working machines are Williams Space Shuttle (1984) and Data East's Phantom of the Opera (1990).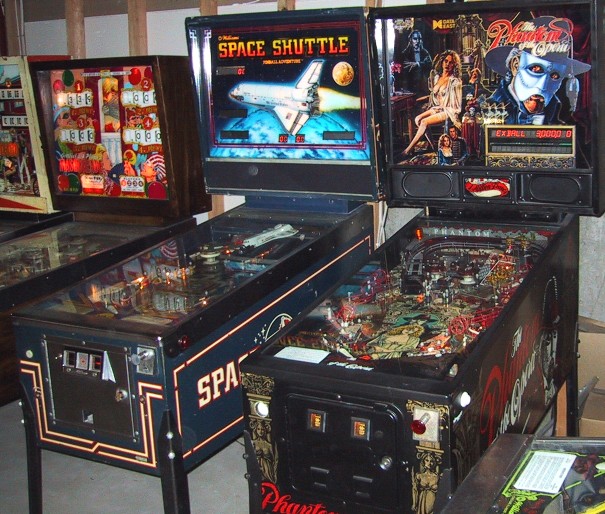 Dr. Who (Bally, 1992) and Monopoly (Stern, 2001):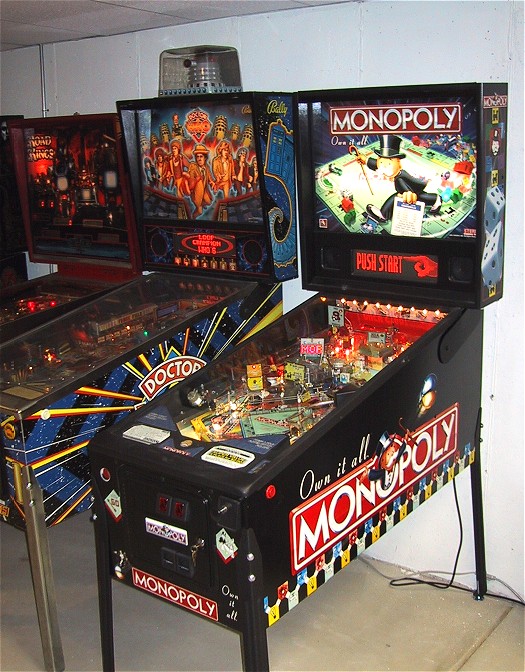 Stern's Big Game (1980) gets a corner all to itself! (also sold to Paul C. in Ohio)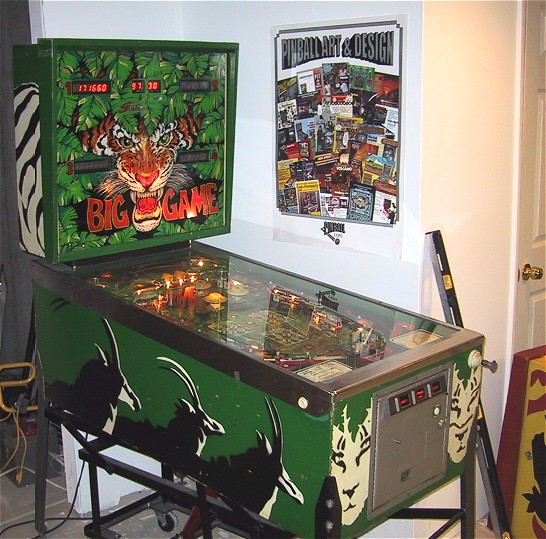 Air Hockey anyone? Here is our Dynamo full size (8') coin-op air hockey table: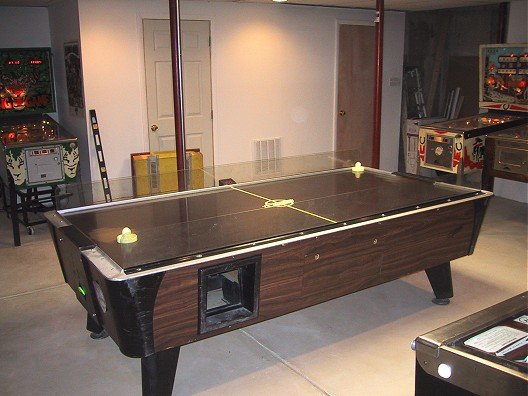 A "long" shot of the gameroom...